One of the most frequently asked questions on ATV/UTV forums is "What kind of tools do you guys take on a ride?"
The first thing on that tools list should be a fully functioning first aid kit. That is securely attached to your machine and easily accessed.
Don't get me wrong, you don't wanted to be stranded with a punctured tire or broken belt. But have you considered how you would handle an injury to a rider on a remote trail? Can you take care of your own off-road injuries, or those of another person? Do you have the tools you need?
Pre-assembled first aid kits
Pre-made kits are convenient, but make sure the contents are truly useful. A kit full of alcohol swabs, Band-Aids and a cheap pair of scissors may not be enough to stabilize a broken limb, serious cuts or worse.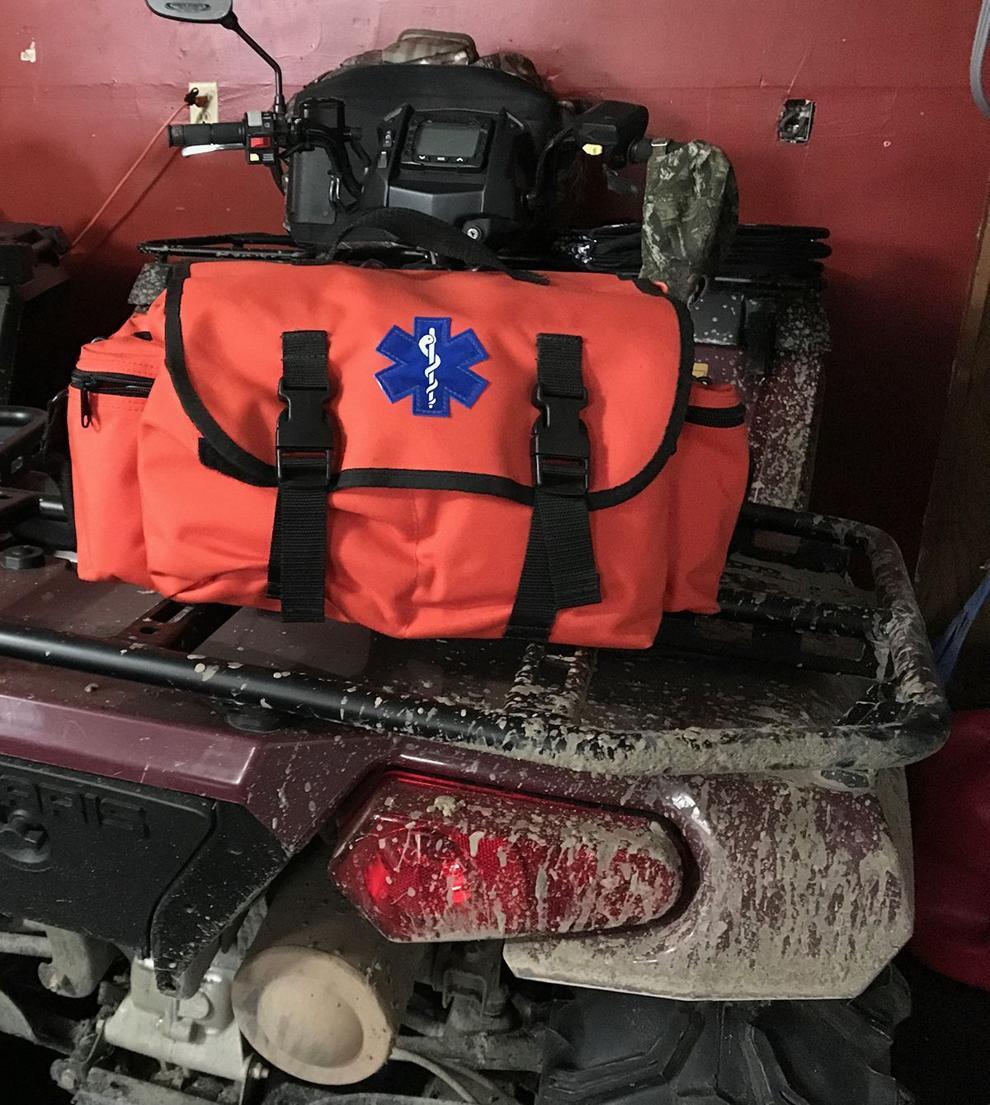 Make your own
To assure you have appropriate tools for emergency situations we suggest making your own first aid kit. It's easy to do. With a little planning you will have what's needed in most situations. Click here to download a list of common first aid supplies and tools.
Start with a waterproof container. You can purchase first aid bags and boxes online, or use a large tackle box. Take your supplies, tools and medicines and stock your kit in an orderly fashion, making it easy to find what you need in a stressful situation.
Keep your kit up-to-date
Regularly check your kit. Are all supplies and medicines up-to-date? Replenish any used or expired products. Quickly re-familiarize yourself with how your kit is packed. If you need to find something quickly, you may be under stress, so organization is critical.
ATV/UTV clubs
As a club, consider ordering first aid supplies in bulk. A club activity might include making kits and keeping them well supplied. Meet annually to restock.
Take a class
Invest in yourself and take a first aid course. Keep your skills up-to-date by periodically taking a class.
As a club, organize a class for first aid, CPR, and/or first responders. Local ambulance services, hospitals and the Red Cross can provide you with contacts to lead or to find a class.
Be prepared
You won't always have the option of calling 911. Be ready to help yourself or others. You might be in a position to save a life.
Share your photos and stories. Are there additional supplies you include in your first aid kit that aren't listed here. Was there ever a time you didn't have what you needed?